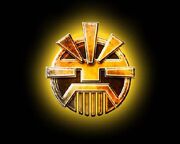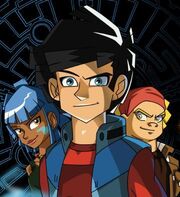 Team Stax is one of the four main teams in the television series, Redakai: Conquer the Kairu. It consists of Ky, Maya and Boomer: three warriors learing to master Kairu. The leader of the team is Ky.

Members
Monsters
Attack Cards:
Scatter Burst
Deep Freeze
Psychological Slip
Deccelerate Attack
Psyphon Blast
Cycling Barrage
Shadow Claw
Blinding Light
Titan Strike
Instant Warp
Plasma Tornado
Boulder Crush
Chemaster Clone
Massive Brimstone
Reflecting Shield
Trivia
Team Stax is the only redakai team with more than 3 members.
Team Stax have the most amount of monsters.
Gallery
Ad blocker interference detected!
Wikia is a free-to-use site that makes money from advertising. We have a modified experience for viewers using ad blockers

Wikia is not accessible if you've made further modifications. Remove the custom ad blocker rule(s) and the page will load as expected.